On a daily basis, AGA and our members are working to advance public policies that support the science and practice of gastroenterology.
AGA is working to protect our profession and its patients by ensuring the voice of GI is heard on Capitol Hill, in federal agencies and in the Administration. We advocate for you and your patients — find out how you can get involved in our work.
View our top issues below and learn more about current legislation that affects you, your practice and your patients.
Washington Insider
Every month, AGA members get an inside look at what's going on in Washington and how AGA advocates are influencing legislation that affects our patients and gastroenterology as a whole.
Registration for virtual #AGAAdvocacy Day on Thursday, Sept. 23 is now open! All AGA members are invited to join our congressional meetings and make waves on Capitol Hill. Not an AGA member? You can s...
Read More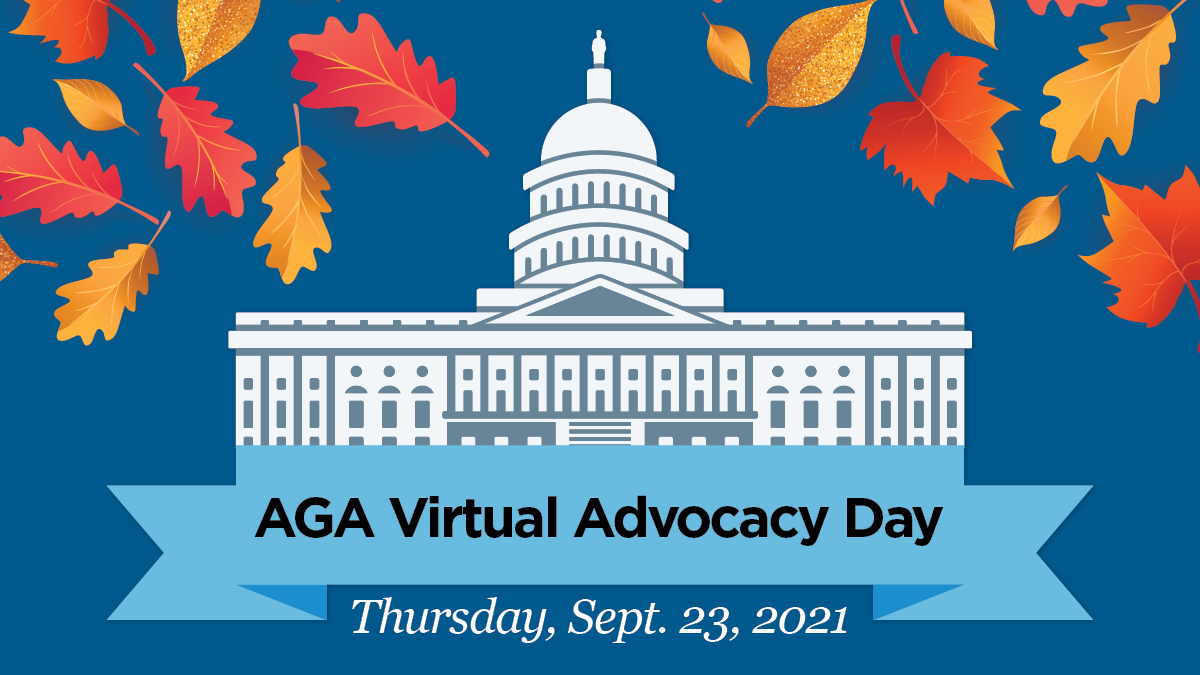 Contact government affairs staff
For general questions or inquiries please contact us via email agaadvocacy@gastro.org.
Join the fight for the future of GI
The AGA PAC works to obtain reasonable Medicare reimbursement rates, increase federal funding for biomedical research, encourage medical liability reform and ease regulatory burdens on gastroenterologists.