AGA has committed to a multi-year effort spanning all aspects of our organization to achieve equity and eradicate disparities in digestive diseases. 
A six-point commitment to equity
In July 2020, we introduced the AGA Equity Project to make a significant impact on the goals enumerated in our diversity policy. The project's advisory board is working through a multi-year strategic plan to achieve the following aims:
AGA aspires to be a scientific publishing enterprise that is diverse, equitable, inclusive and accessible.
To achieve this goal, the AGA journals make the following commitments:
To publish content that appropriately reflects the diversity within the gastroenterology and hepatology community.
To create and adhere to processes, practices and policies that are equitable and inclusive.
To eliminate barriers that prevent access to the AGA journals by groups underrepresented in science and medicine, or from underresourced areas as authors, reviewers or readers.
Our efforts support the AGA Equity Project's aim to advance state-of-the-art and well-funded research that aligns with the realities of the current multicultural patient population and disease states to achieve health equity for all.
Learn more about the creation and vision of the AGA Equity Project.
AGA's stance on equity in GI
The AGA Institute Council is taking targeted steps to ensure diverse voices and opinions are represented in DDW programming.
In this episode of Small Talk, Big Topics hosts Drs. Matthew Whitson and Nina Nandy interview guests Drs. Christopher Velez and Sonali Paul for a special Pride Month episode.
Share your feedback
If you have any suggestions, comments or feedback on this program, please contact us.
Byron Cryer, MD, Professor of Medicine, University of Texas Southwestern Medical School
Sandra Quezada, MD, MS, Associate Professor of Medicine, University of Maryland School of Medicine
John M. Carethers, MD, AGAF, Professor and Chair, Department of Internal Medicine, University of Michigan
Rotonya Carr​, MD, Assistant Professor of Medicine, Division of Gastroenterology, University of Pennsylvania Health System
Lukejohn Day, MD, AGAF, Associate Professor, University of California, San Francisco
Carlos R. Diaz, MD, Fellow, University of Miami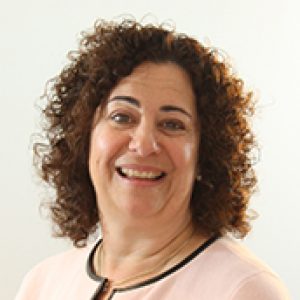 Lynn Grone, Vice President, Organizational Effectiveness, AGA Institute
Wendy Henderson, PhD, Professor, University of Connecticut
Antonio Mendoza-Ladd​, MD, Assistant Professor of Medicine, Texas-Tech University
Craig A. Munroe, MD, Associate Chief for Clinical Innovation, University of California, San Francisco
Kimberly M. Persley, MD, AGAF, Gastroenterologist, Texas Digestive Disease Consultants
Celena NuQuay, Vice President, Constituency Programs and Governance