Endoscopic Suturing Registry
The Prospective Registry for Trans-Oral Endoscopic Suturing Applications will collect real-world data related to the safety and effectiveness of procedures done with Apollo Endosurgery's OverStitch™ Endoscopic Suturing System. This registry is a program of the AGA Center for GI Innovation and Technology.
While endoscopic suturing procedures are becoming more routine in gastrointestinal and surgery practices across the country, we need real-world data to make informed decisions around the continued adoption of these procedures in clinical practice.
Gastroenterologists
We're looking for physicians who perform procedures using Apollo Endosurgery's OverStitch™ Endoscopic Suturing System to participate in this new registry.
Patients
Visit Clinicaltrials.gov to see the sites participating in this registry. You or your doctor can contact the participating sites to learn more about enrolling.
AGA and Apollo Endosurgery establish registry for flexible endoscopic suturing procedures
Read AGA's announcement of this new registry and our plans to track and evaluate patient outcomes after trans-oral endoscopic suturing procedures.
Device registries fast-track worthy technologies
Hear from Ashish Atreja, MD, MPH, as he explains how a device registry can swifty and safely bring promising new devices into practice.
Meet our study investigator team
The Endoscopic Suturing Registry Study Investigator Team oversees registry operations, ensures compliance with clinical protocol and applicable regulations and provides general direction for the registry.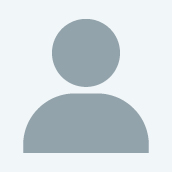 Jennifer Maranki, MD, MS
Principal Investigator, Penn State Milton S. Hershey School of Medicine
Steven D. Schwaitzberg, MD, FACS
Sub-Investigator, University at Buffalo
Michael L. Kochman, MD
Immediate Past Chair, AGA Center for GI Innovation and Technology, University of Pennsylvania